About the Center for Smile Transformations
Dr. Nelson Y. Howard believes in an attention to detail, readily available patient information, and individualized services to set your mind at ease. At the Center for Smile Transformations, Dr. Howard provides patients with all the information they need to make great decisions about their treatment, and he will work together with the rest of your gender reassignment team to ensure the most satisfying results possible.
Dr. Howard understands that inferior dental care will not last, leading to predictable problems and causing greater patient expense and more extensive treatment in the future. For this reason, quality comes first for Dr. Howard; he never compromises the integrity of materials or techniques when performing your cosmetic dentistry treatments. His meticulous nature, high standards, and focus on perfection can be seen in the results he consistently achieves for patients at the Center for Smile Transformations. Ours is the only practice in North San Diego County that truly focuses on Cosmetic Dentistry, and we can perform comprehensive smile makeovers to bring about amazing transformations for transgender and transsexual patients undergoing gender reassignment for this reason.
When you visit our San Marcos and Rancho Bernardo dental offices, you will find:
State-of-the-art, all-porcelain restorations to correct dental imperfections
Non-orthodontic straightening of teeth in just two visits
Natural-looking composite and porcelain restorations
Teeth whitening (bleaching)
Complete smile analysis and treatment
Highly conservative treatment techniques
Sedation dentistry options
Downloadable new patient forms
We also look after your comfort with amenities such as:
TVs in every treatment room
Special glasses to watch movies with stereo sound
200-300 movies and CDs to enjoy during treatment
Bose noise-cancelling headphones
Warmed fleece blankets
Neck pillows
Dark glasses to protect eyes against strong lights
Lip moisturizer
Bottled water and assorted juices
---
Why Dr. Nelson Y. Howard?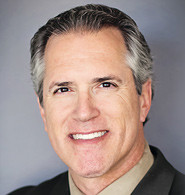 Dr. Howard graduated from the UCLA School of Dentistry in 1986 and completed a one year General Practice Residency at the V.A. Medical Center in West Los Angeles in 1987. He has advanced training in cosmetic, functional, implant, and restorative dentistry, all of which play an important part when transforming your smile. When considering a dentist to perform your smile transformation in conjunction with your gender reassignment, why not consider a widely known cosmetic dentist who can help give you the perfect smile you desire by working closely with the team that is performing your surgeries? Dr. Howard is known throughout the world as a top cosmetic dentist who provides unparalleled results for a variety of patients, with extensive experience in a number of different dental problems to match your smile to the rest of your appearance.
Learn more about Nelson Y. Howard, D.D.S., A.A.A.C.D.
We invite you to contact the Center for Smile Transformations in either San Marcos or Rancho Bernardo, California to discuss your smile transformation with Dr. Nelson Y. Howard. We offer experience and understanding for transgender patients undergoing gender reassignment, along with the latest in cosmetic dentistry to help the real you shine through.